iPollo V1 Mini SE Price, Hashrate, Profitability, Efficiency Full Detail | ASIC Miner
Looking for iPollo Mini SE ASIC Miner that can mine ETC and ethash algorithm coins with maximum efficiency in a price range.
The iPollo V1 Mini SE mine on EtHash algorithms at 200 Mh/s for 130W of power consumption.
Disclosure
This post may contain affiliate links, which means we may receive a commission if you click a link and purchase something that we recommended. Read more about Affiliate disclosure here.
iPollo V1 Mini SE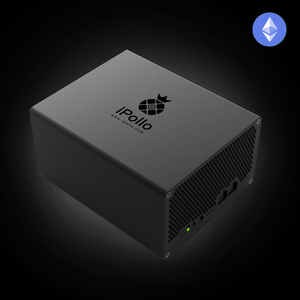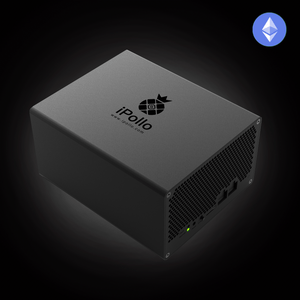 iPollo V1 Mini SE Price
The iPollo V1 Mini SE price is around ($799-$1,000). depending on the market conditions is that good or bad. The best time to buy ASIC is in Bear Market. why? Because you get ASIC with the high discount of almost 50% to 60% off in the Bear market.
Coins mined with iPollo V1 Mini SE
The following is a list of coins and tokens you can mine with iPollo V1 Mini SE.
Ethereum (ETH)

Ethereum Classic (ETC)

Callisto Network (CLO)

Zilliqa (ZIL)
QuarkChain (QKC)
Callisto (CLO)
iPollo V1 Mini SE Hashrate
This ipollo v1 mini SE hashrate is 200 Mh/s. this is a good hashrate at this price point and also the best in efficiency with compare to all ASIC miners under this price point.
iPollo V1 Mini SE Profitability
Now in teams of numbers, you can see the real-time Profitability of ipollo v1 mini se
Where to buy
iPollo V1 Mini SE Specifications
| | |
| --- | --- |
| Miner Manufacturer | iPollo |
| Model | V1 Mini SE |
| Release | Aug 2022 |
| Size | 179 x 143 x 90mm |
| Total Weight | 2100g |
| Noise level | 55db |
| Fan(s) | 2 |
| Power Need | 240 W |
| Voltage | 12V |
| Interface | Ethernet |
| Max Memory | 5.8 GB |
| Temperature | 10 – 15 °C |
| Humidity | 10 – 90 % |
iPollo V1 Mini SE Video
Newsletter
DELIVERED EVERY MONDAY
Subscribe to our newsletter below and never miss the latest update or exclusive offer.