Check Profitability of IceRiver KS0 100GH (65W) KAS Miner
The ICERIVER KS0 100GH 65W KAS Miner – A Powerful KAS Mining Machine
The ICERIVER KS0 100GH 65W KAS Miner is a high-performance ASIC miner optimized for mining KAS (Kaspa) coins efficiently. With an impressive hashrate of 100GH/s and a low power draw of just 65W, this miner provides excellent performance per watt when mining KAS.
Product Specifications :
| | |
| --- | --- |
| Manufacturer | IceRiver |
| Model | KS0 |
| Released on | June 2023 |
| Hashrate(±10 %) | 100.00 Gh/s |
| Power consumption (0±10%) | 65 W |
| Size (H*W*L) | 74*194*200 mm |
| Weight | 2.5 Kg |
| Interface | Ethernet |
| Temp | 0-35 °C |
| Humidity | 5-95 % |
| Additionnal Infos | KAS KS0 |
Overview of the ICERIVER KS0 Miner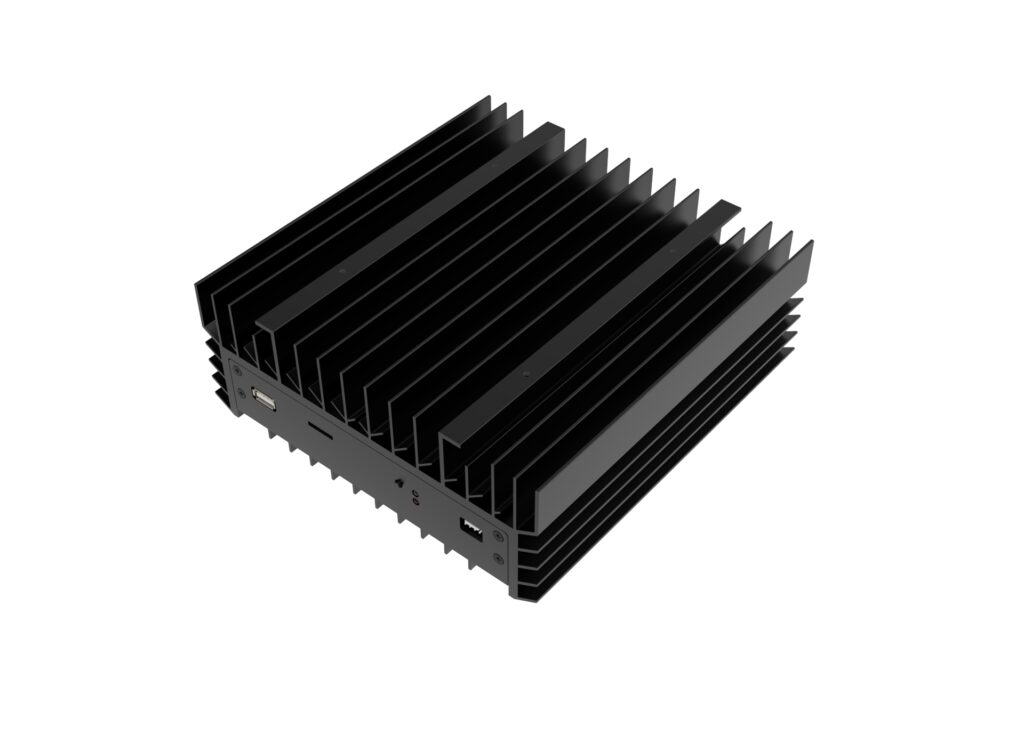 The ICERIVER KS0 leverages cutting-edge 130nm ASIC chips to deliver industry-leading hashrates while maintaining relatively low power consumption. Key features and specs:
Hashrate: 100GH/s ±5%
Power consumption: 65W ±10%
Mining chips: 130nm ASIC
Mining algorithm: KAS (Kaspa)
Connectivity: Ethernet
Dimensions: 355×135×195mm
Weight: 4.5kg
With its high hashrate and power efficiency, the KS0 can generate substantial profits when mining KAS. The low power draw also makes it suitable for home crypto mining rigs.
IceRiver KS0 Profitability
$
Weekly Electricity Bill
$
Monthly Electricity Bill
$
Yearly Electricity Bill
Here is a detailed breakdown of the ICERIVER KS0's estimated performance and profitability metrics:
Hashrate: 100GH/s
Daily revenue: 0.5 KAS ($1.25)
Power usage: 65W
Electricity cost: $0.10 per kWh
Daily electricity cost: $1.56
Monthly profits: $30+ (after electricity costs)
The KS0's high hashrate maximizes your chances of winning block rewards and transaction fees on the KAS network. The efficiency minimizes operating costs, allowing more of your revenue to fall to the bottom line as profit.
As the value of KAS rises over time, the earnings potential of the KS0 improves as well. Wise KAS miners understand that this miner is a long-term investment that can produce passive crypto income for years to come.
Easy Setup and Low Maintenance
Setting up the ICERIVER KS0 is straightforward for both novice and experienced crypto miners. Simply connect the Ethernet cable to your home router or switch, power it on, and direct the miner to your preferred KAS mining pool by entering the pool info on the miner's UI.
The KS0 runs smoothly and quietly thanks to high-quality cooling fans. The advanced circuit board design also keeps chip temperatures low for stable long-term operation. Periodically cleaning the dust filters is recommended to maintain optimal airflow.
Because of its reliability and ease of use, even those new to crypto mining can have the ICERIVER KS0 hashing away on the KAS network quickly. It's one of the most convenient KAS miners to operate for beginners and professionals alike.
Where to Buy the ICERIVER KS0
The ICERIVER KS0 100GH 65W KAS Miner can be purchased through reputable online retailers:
This all are authorized retailers to get the full ICERIVER warranty and support. Avoid second-hand miners which may be defective or abused.
Conclusion
Finding efficient ASIC miners is key to remaining profitable as crypto mining becomes more competitive. The ICERIVER KS0 100GH 65W KAS Miner provides excellent performance and efficiency for mining KAS coins.
With its high hashrate, low power draw, and simple setup, the KS0 is one of the best KAS miners available today. It's capable of generating considerable passive income through mining rewards and fees. As KAS value rises, the profitability potential also goes up over the long term.
For anyone interested in taking their KAS mining venture to the next level, the ICERIVER KS0 is definitely worth buying. This powerful mining machine can become the centerpiece of a productive KAS mining operation for years on end.